January 1959 sees an interesting addition to the military items. A Karrier cab is put into use with various contraptions on the back to make an Airfield Radar Scanner Van. I suspect this might not have been a common sight on our roads then but it would have made a nice display item on some green baize or just plonked in a corner of the carpet.
The rear aerial is a plastic affair which can be re-positioned but the main attraction would be the scanner unit - a quite heavy chunk of mazak which can be turned pretty rapidly using a wheel on the side which connects to some gears to speed up the action.
Illustrated here is a 4-stripe version. It is also found with 5 orange bands. I don't know which are less common. Lasting until 1961, this can be found with both smooth and shaped fixed wheels.
The other release at the start of 1959 was the Jaguar 2.4, now painted red and bearing the roof silverware previously seen on the Riley Pathfinder Police Car. Instead of 'POLICE' the sticker now reads 'FIRE' as this is a 'Fire Chief's' Car. This is another vehicle that I have to say I am not familiar with in that I did not spot any on the Hertfordshire streets where I grew up.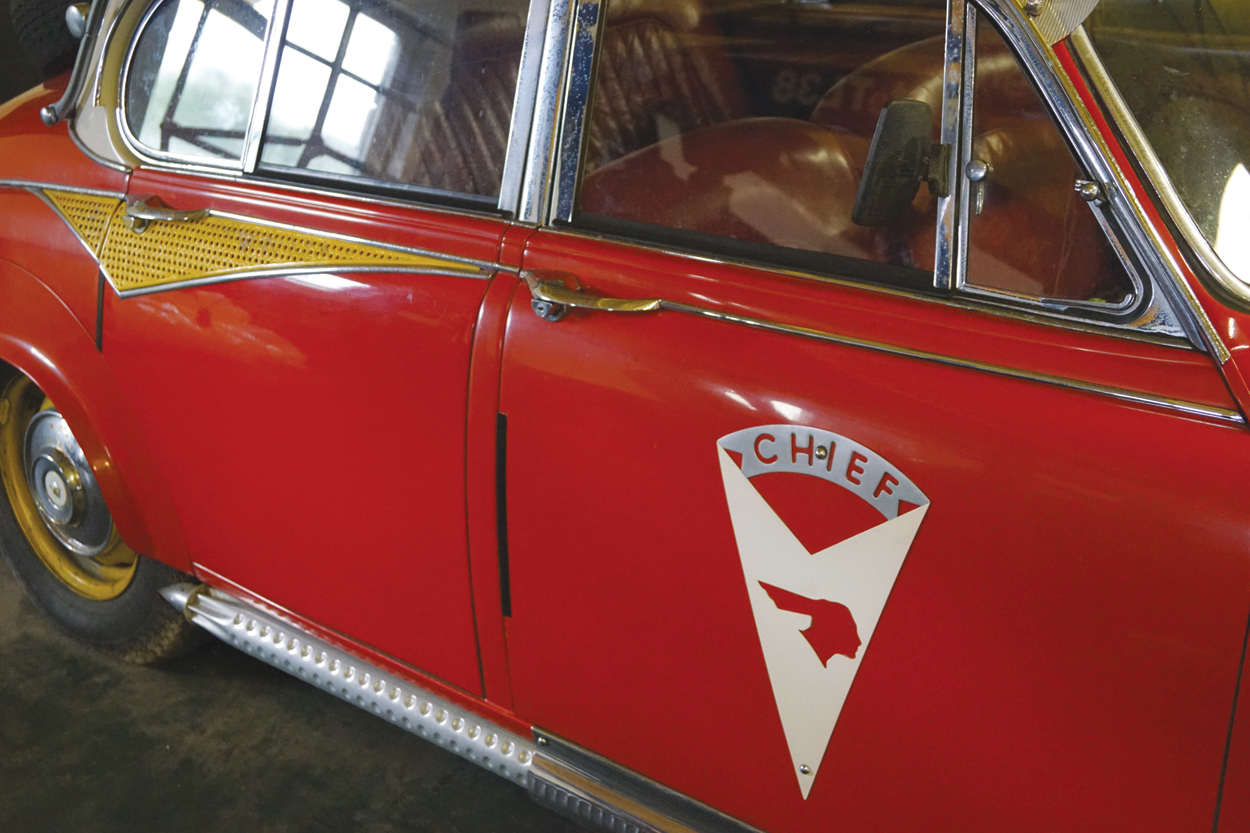 It seems to have existed, however, as this example of an item sold at an auction shows. It seems terribly American to me and I don't even recognise the logo on the door but I really have little clue about what the Fire Service was like in those days.
Both the Radar Van and the Jaguar have fairly short lives, disappearing in 1961. The Radar Van would never be seen again but the Jaguar gets suspension and an interior and lasts a little longer.
I believe all the 213 models will have smooth fixed wheels although the timing may well mean that some late editions got shaped wheels. They will be much scarcer, though.